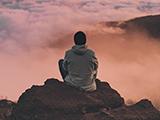 Integrative Medicine and Cancer Care SPOC
The presentation will provide an overview of Integrative Medicine (IM) and Lifestyle Medicine for oncology patients, including definitions of IM, integrative oncology, and lifestyle medicine as they relate to the care of oncology patients.  Specific strategies that may be incorporated to enhance the care of those affected by cancer will be highlighted, along with a description of the Integrative Medicine Consultative Service through the Comprehensive Cancer Support Program (CCSP).  Additional resources/websites will be provided.
Target Audience
These courses are intended for medical, radiation, and surgical oncologists, hematologists, advanced practice nurses, registered nurses, physician assistants, radiologic technologists, researchers, pharmacists, trainees, allied health personnel, and others who are interested in care for patients and survivors in North Carolina.
Learning Objectives
Differentiate between integrative medicine and alternative medicine for cancer patients.
Describe three evidence-based strategies that may help improve the quality of life for individuals affected by cancer.
Identify appropriate cancer patients/survivors who may benefit from an integrative medicine consultation.
 

Denise Spector, PhD, MPH, ANP, RYT

Oncology Nurse Practitioner
UNC Lineberger Comprehensive Cancer Center
UNC School of Medicine
University of North Carolina at Chapel Hill
Presenter Disclosure Information
Denise Spector, PhD, MPH, ANP, RYT, has no relevant financial relationships with commercial interests as defined by the ACCME.
This Non-Credit Course does NOT have accreditation for continuing education credits.
The course offers only general participation certificates.