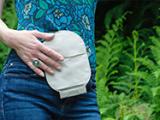 Julienne S. Harris, MSN, FNP-C, will discuss the cancer-related indications for ostomies, types of ostomies, and respective management strategies. Additionally, she will discuss indications and management strategies for enteral tubes.
Category
Advanced Practice Provider
Format
Self-Paced, Online Courses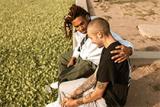 This presentation will focus on the unique psychosocial complications related to being diagnosed with - and treated for - cancer during the COVID pandemic.
Format
Self-Paced, Online Courses
Credits
ACPE Pharmacist
ACPE Pharmacy Tech
ASRT
CTR
NCPD/CNE
Participation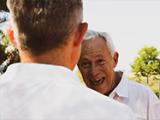 Katie Riffle, MSN, FNP-BC provides a quick glimpse into what procedures Vascular Interventional Radiology (VIR) offers, reasons behind clinical decisions and how to manage patients after. She will also discuss ways to trouble shoot CVADs, drains, and feeding tubes.
Category
Advanced Practice Provider
Format
Self-Paced, Online Courses
Pages