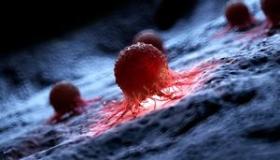 Course Description
This course provides foundational knowledge in the treatment of solid tumor oncology meant for medical residents as well as other oncology health care providers. In this course you will find 21 lecture videos from experts in their respective specialized fields.
Topics include:
Pharmacology: Chemotherapy
Pharmacology: Immunotherapy
Immune related Adverse Events
Targeted Therapies: Monoclonal Antibodies & Tyrosine Kinase Inhibitors
Oncologic Emergencies
Epidemiology and Diagnosis of Breast Cancer
Treatment of Early Stage and Locally Advanced Breast Cancer
Metastatic Breast Cancer
Treating Colorectal Cancer
Anal Cancer, HCC, and Biliary Cancer

 

Stage IV NSCLC for IM Residents
Small Cell Lung Cancer
Overview of Head/Neck Cancer
Prostate Cancer Overview
Testicular Cancer (SOMR) Video
Bladder Cancer
Renal Cell Carcinoma (SOMR) Video
Cutaneous Melanoma (SOMR) Video
Sarcoma for Med E2 (SOMR) Video
Neuro-Oncology: An Overview of Brain Malignancies
Pathogenesis and Clinical Management of Pancreas Cancer

 
Each video lesson and quiz can be used in any order and repeated without restriction. In order to receive a certificate of participation, please take the post-test at the end of the course that encompasses all of the material.
Return to the Hematology and Oncology Course main page.
Taking the Course
To continue, click the button Take Course.
If you do not see the button, please ensure that you are logged in. If you are logged in and still don't see the button, please contact us at unclcn@unc.edu or (919) 445–1000.