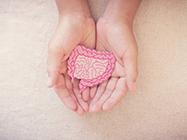 EC 3 - New Strategies in Treating GI Cancers - 9/8/2023
Webinar Information
Webinar Description
This will discuss the landscape of novel and exiciting therapies in pancreatic, gastric, liver, and colon cancers. We will focus on how the landscape is currently being investigated from a UNC perspective also.
Webinar Documents
Handouts
Flyers
Please feel free to share the flyer and/or this webpage.
Poll Everywhere Link
Please give poll responses via web at:
Webinar Registration
You must register for the full series to view this webinar.
Please contact us with any questions at unclcn@unc.edu or (919) 445–1000.
 

Ashwin Somasundaram, MD

Assistant Professor of Medicine
Division of Oncology
UNC Lineberger Comprehensive Cancer Center
UNC School of Medicine
University of North Carolina at Chapel Hill