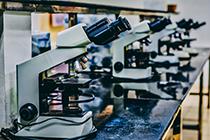 EC 1 - Welcome to Cancer(s) and Health Disparities 101 - The Introduction - 8/25/2023
Webinar Information
Webinar Description
This lecture will be the first of many conversations from researchers and health professionals based at NCCU, UNC, and NC A&T about the family of diseases we call Cancer. For this particular lecture, we will focus on some of the basic concepts and characteristics that define cancer and discuss why it is such a devastating problem for our society. Also, we will discuss why it seems to negatively plaque minority communities the most.
Learning Objectives
Define what "cancer" is and list some of the causes

Describe what "health disparity" and "health equity" are

Discuss why more things need to be done to improve healthcare for all people.
Webinar Documents
Handouts
Flyers
Please feel free to share the flyer and/or this webpage.
Poll Everywhere Link
Please give poll responses via web at:
Webinar Registration
You must register for the full series to view this webinar.
Please contact us with any questions at unclcn@unc.edu or (919) 445–1000.
 

Antonio T. Baines, PhD

Associate Professor, Dept. of Biological & Biomedical Sciences
Joint Appointment in the Cancer Research Program, Julius L. Chambers Biomedical/Biotechnology Research Institute
NC Central University
Adjunct Associate Professor , Dept. of Pharmacology
UNC Lineberger Comprehensive Cancer Center
UNC School of Medicine
University of North Carolina at Chapel Hill