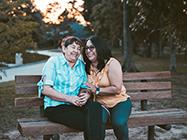 Caring for the Patient with Breast Cancer - SPOC
What is breast cancer and how do oncology professionals care for patients with this disease? Amy Depue, RN, MSN, OCN, CBCN, will provide an overview of breast cancer and showcase current practices in care.
Learning Objectives
Identify the different types of cancer and cancer professionals in a breast cancer clinic

Discuss different types of treatment for breast cancer and the care structures and professionals needed to deliver each type of treatment

Identify management issues specific to breast cancer and how a multidisciplinary team is used to deliver the best care
Taking the Course
To continue, click the button Take Course.
If you do not see the button, please ensure that you are logged in. If you are logged in and still don't see the button, please contact us at unclcn@unc.edu or (919) 445–1000.
 

Amy Depue, RN, MSN, OCN, CBCN

Breast Oncology Nurse Navigator
Division of Oncology
UNC Lineberger Comprehensive Cancer Center
UNC School of Medicine
University of North Carolina at Chapel Hill
To receive free Continuing Education Credit for this Live Webinar:
Attend 50 minutes or more of the live webinar

Online using the Zoom link within the course

In-Person at a designated site

Use Zoom video to see slides and video components

Complete an Evaluation within 7 days of the Live Webinar

Download the appropriate certificate