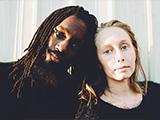 The Role of Race in Cancer Diagnosis, Treatment, and Survivorship — SPOC
Samuel Cykert, MD, and Christina Yongue, MPH, MCHES, discuss the role of race in cancer treatment and survivorship. Topics may include issues around bias, access to care, and addressing disparities with systematic interventions.
Target Audience
These courses are intended for medical, radiation, and surgical oncologists, hematologists, advanced practice nurses, registered nurses, physician assistants, radiologic technologists, researchers, pharmacists, trainees, allied health personnel, and others who are interested in care for patients and survivors in North Carolina.
Learning Objectives
Describe Black-White Disparities in completion of treatment for stages 1 and 2 breast and lung cancer.

Describe how community should be involved in the prevention of disparities in cancer care.

Describe the difference between system-based and individual based interventions and how systematic intervention is most likely to attenuate structural racism.

Recognize how clinical informatics combined with human responsibility can provide the transparency and accountability to overcome systematic bias.
Taking the Course
To continue, click the button Take Course.
If you do not see the button, please ensure that you are logged in. If you are logged in and still don't see the button, please contact us at unclcn@unc.edu or (919) 455–1000.
 

Samuel Cykert, MD

Professor, Division of General Medicine and Clinical Epidemiology
Director, UNC School of Medicine Program on Health and Clinical Informatics
Associate Director for Medical Education, NC AHEC Program
Clinician and Researcher
UNC Lineberger Comprehensive Cancer Center
UNC School of Medicine
University of North Carolina at Chapel Hill

 

Christina Yongue, MPH, MCHES

Assistant Professor
Director, Undergraduate Studies
Department of Public Health Education
UNC Lineberger Comprehensive Cancer Center
UNC School of Health and Human Sciences
University of North Carolina at Greensboro
This Non-Credit Course does NOT have accreditation for continuing education credits.
The course offers only general participation certificates.