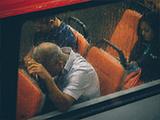 Palliative Care and Hospice for the Cancer Patient – SPOC
Hospice and palliative care are health care services created during the past 40 years to meet the needs of patients living with serious illness, including cancer, and their families.  Delivered by teams of interdisciplinary health professionals, these services improve the quality of life and care of patients.  This lecture will discuss the development of palliative care and hospice, the components of these services and their outcomes for patients and families and the careers available to health care professionals dedicated to serving patients with cancers of all ages.
Target Audience
These courses are designed for students enrolled in health sciences programs and the community colleges across the state of North Carolina.
Learning Objectives
Discuss the historical developments important in the creation of hospice and palliative care as health care services for patients with cancer.

Describe the similarities and differences between hospice and palliative care as health care services.

Identify the outcomes of hospice and palliative care in serving patients with cancer.
 
 

Gary Winzelberg, MD, MPH

Associate Professor
Division of Geriatric Medicine
Associate Director
UNC Palliative Care Program
Director
Hospice and Palliative Medicine Fellowship Program
UNC Lineberger Comprehensive Cancer Center
UNC School of Medicine
University of North Carolina at Chapel Hill
 

Jenny Hanspal, RN, BSN, MS, OCN

Coordinator
Outpatient Oncology Palliative Care
UNC Lineberger Comprehensive Cancer Center
UNC School of Medicine
University of North Carolina at Chapel Hill